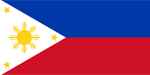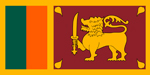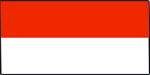 Name
Asri Gemi Yulianingsih
Age
13/04/1983

/

38 years old
Marital Status
Divorced/Separated
Education
College Graduate - 4-5 yrs
Number of Children
1 Children
Maid Introduction
* Take note that this information is generated automatically and should only be taken as reference and not to be solely relied on when hiring a maid.
Asri Gemi Yulianingsih, Ex-Singapore from the Indonesian. She has experience in general household work like cleaning,laundry,ironing etc., she is responsible, confident and trustworthy. She has 1 children (1 years old). She Speaks English, Melayu. She's can cook chinese, indonesian, western dishes. She is good with babies. She is good with children. She is good with elderly.
She has one child(1 year old).
Medical History/Dietary Restrictions
Past and existing illnesses (including chronic ailments and illnesses requiring medication):
Food Handling Preferences
Skills
Areas of Work
Willingness
Experience
Assessment / Observation


Rate your skills: 1 = weak & 5 = very good

Care of Infant/Children
N/A
Please specify age range:
Care of Elderly
N/A
Care of Disable
N/A
General Housework
N/A
Cooking
N/A
Type of Cooking: Chinese,Indonesian,Western
Name Dishes: bak kut teh, pasta, rendang, curry, meatball, black sauce chicken, grilled chicken/ fish, steam fish, chicken rice, fry veggies and more.
Language Skill: English

Language Skill: Melayu
Additional Information
Areas of Work
Willingness
Experience
Assessment / Observation


Rate your skills: 1 = weak & 5 = very good

Child Care
Care of newborn baby (0-3 months)
N/A
Care of babies aged (4-12 months)
N/A
Care of children (1-5 years)
N/A
Care of children (6-10 years)
N/A
Care of children (Above 10 years)
N/A
Care of child with special needs
N/A
General Housework
Operate washing machine
N/A
Operate gas stove
N/A
Operate vacuum cleaner
N/A
Operate microwave oven
N/A
Ironing
N/A
Work Experience
Date (from − to):
Aug 06 to Feb 15
Country of Work:
Singapore
Nationality / Race:
Chinese
Starting / Last Salary:
Empty
Age of Children / Elderly:
4 years old
Duties in detail:
general housework, taking care of children
Reason for leaving:
Finish contract going back Indonesia
Date (from − to):
Dec 15 to Aug 16
Country of Work:
Singapore
Nationality / Race:
Korean
Starting / Last Salary:
Empty
Age of Children / Elderly:
2 & 4 years old
Duties in detail:
general housework, taking care of children
Reason for leaving:
not enough rest and food
Date (from − to):
Sept 16 to Dec 16
Country of Work:
Singapore
Nationality / Race:
French
Starting / Last Salary:
Empty
Age of Children / Elderly:
4 years old
Duties in detail:
general housekeeping, taking care of children
Preference of work
| Duty | Rating |
| --- | --- |
| Care of babies | |
| Care of children | |
| Cooking | |
| Routine housework | |
| Care of elderly | |