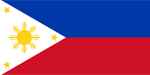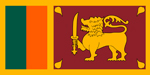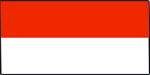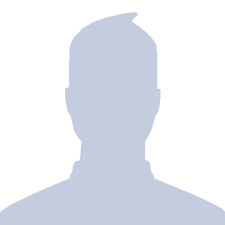 Age
06/07/1988

/

34 years old
Education
College Graduate - 4-5 yrs
Maid Introduction
* Take note that this information is generated automatically and should only be taken as reference and not to be solely relied on when hiring a maid.
Germaine M.Aproan, Au Pair from the Philippines. She has experience in general household work like cleaning,laundry,ironing etc., she is responsible, confident and trustworthy. She Speaks English. She's can cook chinese, western, filipino dishes. She is good with babies. She is good with children. She is good with elderly.
She completed Nursing Aid Course.
Medical History/Dietary Restrictions
Past and existing illnesses (including chronic ailments and illnesses requiring medication):
Food Handling Preferences
Skills
Areas of Work
Willingness
Experience
Assessment / Observation


Rate your skills: 1 = weak & 5 = very good

Care of Infant/Children
N/A
Please specify age range:
Care of Elderly
N/A
Care of Disable
N/A
General Housework
N/A
Cooking
N/A
Type of Cooking: Chinese,Western,Filipino
Name Dishes: adobo, fried chicken, pork chop, spaghetti, stir fry vegetables, cupcakes, cookies, pork soup, beehoon, beef steak and more.
Language Skill: English
Additional Information
Areas of Work
Willingness
Experience
Assessment / Observation


Rate your skills: 1 = weak & 5 = very good

Child Care
Care of newborn baby (0-3 months)
N/A
Care of babies aged (4-12 months)
N/A
Care of children (1-5 years)
N/A
Care of children (6-10 years)
N/A
Care of children (Above 10 years)
N/A
Care of child with special needs
N/A
General Housework
Operate washing machine
N/A
Operate gas stove
N/A
Operate vacuum cleaner
N/A
Operate microwave oven
N/A
Ironing
N/A
Work Experience
Date (from − to):
5/9/14 to Present
Country of Work:
Singapore
Nationality / Race:
Chinese
Starting / Last Salary:
$480/ $550
Age of Children / Elderly:
1 & 3 years old
Duties in detail:
childcare, housekeeping, cooking, gardening, ironing, wash car
Reason for leaving:
Finishing contract
Preference of work
| Duty | Rating |
| --- | --- |
| Care of babies | |
| Care of children | |
| Cooking | |
| Routine housework | |
| Care of elderly | |
Message to the Employer
I'm Germaine M.Aporan, Filipino, an associate graduate of 2 year college diploma. Roman Catholic. My father was a Mason Constructor, and my mother has no work. I got 1 brother and he is waiting for the company call for a seafarer position.

I work as a housemaid in Singapore for almost 4 years with 1 employer. I took good care of the newborn baby and he's 3 and a half years old. And the second child he is 1 year old last October. My employer appreciated me of taking care of their 2 children. I really love taking care of children. Not just look after them but to play with them too and also I'm teaching them what are the good habits.

I just completed my course in Nursing Aid last November. We have also on attachment in Nursing Home. We give food to the elderly, feeding bedridden patient and bath them. I also love to cook as I love to eat food. I really don't cook for my employer here, I'm cooking specifically for the children. I can follow the recipe book. I love taking care of kids. I can dance, play and sing nursery rhymes with them.

It's a big help for me if you given me a chance to choose to work with your family. As I wanted to work and make money for my family back home. I have small family but I'm also helping my extended family for their needs. Hoping to hear from you soon. God bless you and your family.