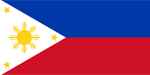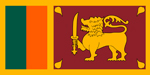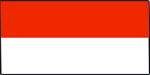 Age
25/02/1990

/

32 years old
Education
College Undergraduate
Number of Children
0 Children
Maid Introduction
* Take note that this information is generated automatically and should only be taken as reference and not to be solely relied on when hiring a maid.
Jenny Jumabong Batir, Au Pair from the Philippines. She has experience in general household work like cleaning,laundry,ironing etc., she is responsible, confident and trustworthy. She has 0 children She Speaks English, Tagalog. She is good with babies. She is good with children. She is good with elderly.
She has a Nursing Aide Certificate and an Infant and Childcare Certificate .
She has a certificate in Nursing Aide, Infant and Childcare
Medical History/Dietary Restrictions
Past and existing illnesses (including chronic ailments and illnesses requiring medication):
Food Handling Preferences
Skills
Areas of Work
Willingness
Experience
Assessment / Observation


Rate your skills: 1 = weak & 5 = very good

Care of Infant/Children
N/A
Please specify age range:
Care of Elderly
N/A
Care of Disable
N/A
General Housework
N/A
Cooking
N/A
Name Dishes: Porridge, fried noodles, chicken curry, salad, pasta, stir fry vegetables, fried rice, pork ribs, steamed fish, she is willing to learn other dishes
Language Skill: English

Language Skill: Tagalog
Additional Information
Areas of Work
Willingness
Experience
Assessment / Observation


Rate your skills: 1 = weak & 5 = very good

Child Care
Care of newborn baby (0-3 months)
N/A
Care of babies aged (4-12 months)
N/A
Care of children (1-5 years)
N/A
Care of children (6-10 years)
N/A
Care of children (Above 10 years)
N/A
Care of child with special needs
N/A
General Housework
Operate washing machine
N/A
Operate gas stove
N/A
Operate vacuum cleaner
N/A
Operate microwave oven
N/A
Ironing
N/A
Work Experience
Date (from − to):
07/02/14 - present
Country of Work:
Singapore
Nationality / Race:
Chinese
Type of House:
condominium
Starting / Last Salary:
$500
Age of Children / Elderly:
5, 6
Duties in detail:
Housekeeping, cooking and childcare, send and fetch the children to and from school, helping the children with their homework
Reason for leaving:
She wants to work in another country to have a new learning experience
Preference of work
| Duty | Rating |
| --- | --- |
| Care of babies | |
| Care of children | |
| Cooking | |
| Routine housework | |
| Care of elderly | |
Message to the Employer
Dear Sir/Madam,

Hi, my name is Jenny J. Batir, 28 yrs old from Iloilo City, Philippines. I am a college undergraduate, I took up Radiologic Technology. I was able to complete a Nursing Aide Course here in Singapore and I also took a course in babycare and elderly care. I  am currently working in Singapore for four years and five months now with a Chinese family. I took care of my employer's daughter since she was a baby. Now she is already 5 yrs old. My everyday routine in the morning is to prepare a simple breakfast for the family. When my employers have gone to work and I've sent the kids to school, I finish all my household chores. I can cook simple dishes and I am willing to learn to cook more dishes.

I want to go to Norway because I heard that Norway is great place to live in and the people are very nice. I can assure you that I am a hardworking person. I am trustworthy and I am willing to learn. I like children and I enjoy playing with them.

Thank you and I hope you select me.