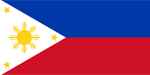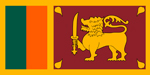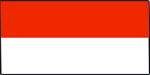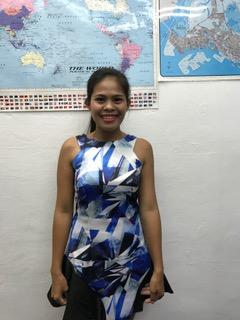 Age
25/02/1990

/

33 years old
Education
College Undergraduate
Maid Introduction
* Take note that this information is generated automatically and should only be taken as reference and not to be solely relied on when hiring a maid.
Manilyn D.Mondilo, Au Pair from the Philippines. She has experience in general household work like cleaning,laundry,ironing etc., she is responsible, confident and trustworthy. She Speaks English, Tagalog. She is good with babies. She is good with children. She is good with elderly.
Medical History/Dietary Restrictions
Past and existing illnesses (including chronic ailments and illnesses requiring medication):
Food Handling Preferences
Skills
Areas of Work
Willingness
Experience
Assessment / Observation


Rate your skills: 1 = weak & 5 = very good

Care of Infant/Children
N/A
Please specify age range:
Care of Elderly
N/A
Care of Disable
N/A
General Housework
N/A
Cooking
N/A
Name Dishes: fish & chips, stir fry beef, chicken rice, grill beef, beef stew, chicken curry, bolognese pasta, fried chicken, laksa and more.
Language Skill: English

Language Skill: Tagalog
Additional Information
Areas of Work
Willingness
Experience
Assessment / Observation


Rate your skills: 1 = weak & 5 = very good

Child Care
Care of newborn baby (0-3 months)
N/A
Care of babies aged (4-12 months)
N/A
Care of children (1-5 years)
N/A
Care of children (6-10 years)
N/A
Care of children (Above 10 years)
N/A
Care of child with special needs
N/A
General Housework
Operate washing machine
N/A
Operate gas stove
N/A
Operate vacuum cleaner
N/A
Operate microwave oven
N/A
Ironing
N/A
Work Experience
Name of Employer (1):
Clarice
Date (from − to):
29/08/2013-present
Country of Work:
Singapore
Nationality / Race:
Singaporean
Starting / Last Salary:
$450/$700
Age of Children / Elderly:
10,13,15
Off day(s) given:
4 Sunday
Duties in detail:
Take care children,cooking and household chores.
Reason for leaving:
Finish Contract
Preference of work
| Duty | Rating |
| --- | --- |
| Care of babies | |
| Care of children | |
| Cooking | |
| Routine housework | |
| Care of elderly | |
Message to the Employer
I am Manilyn Mondilo 26 years old. I am Filipino and a college level but I study in Singapore for 3 months during my off day as Basic Entrepreneur and Hotel Restaurant Service Technology. I am catholic and the 4th children in the family. I have 4 sisters and 4 brother but my all older brothers and sisters are married so I am the head of the family.

I work in Singapore for 3 years in one employer. My main job in my previous employer was take care with the children and play with them if they want. Every morning I prepare their breakfast and follow them outside if they need me. If they children not at home I do the general cleaning.

I like the kids so much because they make me happy and take care with the pets too. I help the school work of the children if I know. About my cooking I try my best to cook well.

Hi Mam/ Sir have a nice day. It's my pleasure to give a chance to message you. If you choose me to work in your family I promise that I will do my job well and do my duties properly and every tasks you given me. I will finished on time. It's my dream to work in Norway so wish you can help me to fulfill my dreams. Thank you so much.