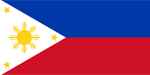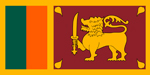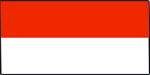 Name
PARENNO NORENZ CASTOR
Age
22/07/1991

/

31 years old
Education
Vocational (2 yrs College)
Maid Introduction
* Take note that this information is generated automatically and should only be taken as reference and not to be solely relied on when hiring a maid.
PARENNO NORENZ CASTOR, Au Pair from the Philippines. She has experience in general household work like cleaning,laundry,ironing etc., she is responsible, confident and trustworthy. She Speaks English, TAGALOG. She's can cook chinese, western, filipino dishes. She is good with babies. She is good with children. She is good with elderly.
Attained Vocational Certificate for Computer Programming .
She likes taking care of babies and toddler. She like to cook different type of cuisine.
Medical History/Dietary Restrictions
Past and existing illnesses (including chronic ailments and illnesses requiring medication):
Food Handling Preferences
Skills
Areas of Work
Willingness
Experience
Assessment / Observation


Rate your skills: 1 = weak & 5 = very good

Care of Infant/Children
N/A
Please specify age range:
Care of Elderly
N/A
Care of Disable
N/A
General Housework
N/A
Cooking
N/A
Type of Cooking: Chinese,Western,Filipino
Name Dishes: adobo, curry chicken, steam fish, popia, stir fry vegetable, stir fry noodles, clay pot rice, fried rice, spring rolls, fried chicken, chicken rice, chicken stew,spinach soup, steam boat soup,omelette, grilled meat, pork chop, salad, pasta, desserts, etc.
Language Skill: English

Language Skill: TAGALOG
Additional Information
Areas of Work
Willingness
Experience
Assessment / Observation


Rate your skills: 1 = weak & 5 = very good

Child Care
Care of newborn baby (0-3 months)
N/A
Care of babies aged (4-12 months)
N/A
Care of children (1-5 years)
N/A
Care of children (6-10 years)
N/A
Care of children (Above 10 years)
N/A
Care of child with special needs
N/A
General Housework
Operate washing machine
N/A
Operate gas stove
N/A
Operate vacuum cleaner
N/A
Operate microwave oven
N/A
Ironing
N/A
Work Experience
Date (from − to):
23/08/2015-Present
Country of Work:
Singapore
Nationality / Race:
Chinese
Starting / Last Salary:
$650
Age of Children / Elderly:
newborn up to 2,3
Duties in detail:
Taking care of children and 2 dogs, washing, ironing, general cleaning, cooking, grocery shopping,
Reason for leaving:
Applying to Norway
Preference of work
| Duty | Rating |
| --- | --- |
| Care of babies | |
| Care of children | |
| Cooking | |
| Routine housework | |
| Care of elderly | |
Message to the Employer
Hi, good day. I'm Norenz Parreno, 28 years old Roman Catholic from the Philippines. I am second to the eldest. I took up a vocational computer programming. When I was in Philippines I worked as a cashier in a supermarket in my city.

Currently I'm in Singapore working for a Chinese family of 6. I started working with my employer when the first child wasn't born yet until the second one came along. My duties are taking care of the children (sending and fetching them from school), I'm doing general household chores, cooking and grocery shopping. I also take care of their two dogs by feeding, shower, and walking them day and night.

I can cook Chinese dishes, Western and Filipino food, I also know how to make desserts and bake pastries like cookies, pizza, etc.

During my free time, I like to read motivation books and quotes, play with the kids and dogs, plan the menu that I'm going to prepare next and learning new recipes.

To my future employer, If you will be given me the chance to work with your family, I will do all my duties and responsibility. I am trustworthy,hardworking and loving to children. Thank you very much for stopping by my profile.