Ermiya
Your search results
Philippines
Indian
Sri Lanka
Myanmar
Indonesian
Cambodia
Others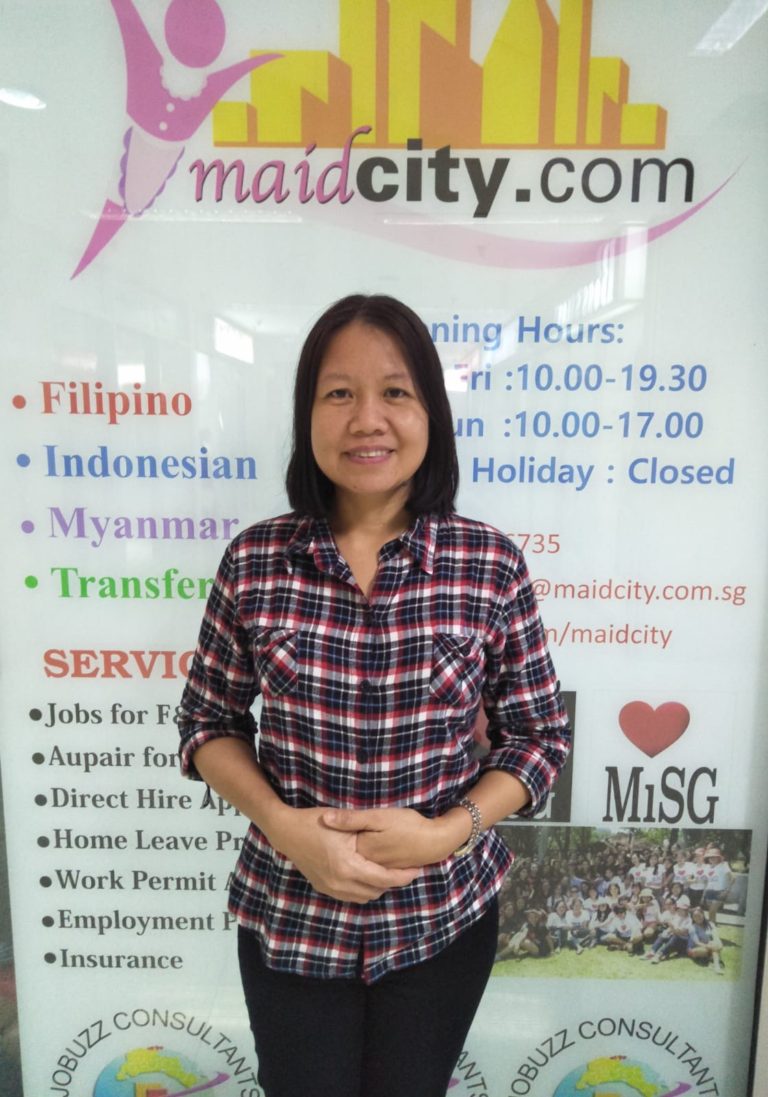 Personal Information
Age
03/09/1979 / 39 years old
Education
High School (SMP)
Job preference
Care of babies
Care of children
Cooking
Routine housework
Care of elderly
Type of Cooking
Type of Cooking: Chinese, Indonesian
Name of Dishes

fried veggies, porridge, fried rice, fried bee hoon, chinese soup, tumis sayur, opor ayam, rendang, ikan sambal, sambal goreng and more.
Other Details
Experience in Singapore (estimated):
Expected Salary:
$600
Brief Employment Details
2016-2018 : She worked for a Taiwanese family in Taiwan. There were 5 family members who stayed in Condominium.Her duties were to take care of ah gong aged 93 , household chores and cooking, change diapers, assist to shower ah gong, give medication and taking blood pressure.



17 August 2018 - 07 October 2018: She worked for a Chinese family with 3 family members. The family stayed in HDB. Her duties were take care ah ma aged 96, cooking, give medication and household chores.



07 October 2018 - Present: She worked for a Chinese employer with 6 family members. They stayed in a HDB flat. Her duties were taking care of 4 months old baby, 2 and 5 years old children, cooking and doing household chores.
Contacts Details
| | |
| --- | --- |
| Branch | Orchard Branch |
| Email | webmaster@maidcity.com.sg |
| Address | 545 Orchard Road #04-11 Far East Shopping Centre Singapore 238882 |
| Contact No. | (65) 6734 6735 |
Sign into your account
Create an account
A password will be e-mailed to you
Reset Password
I'm interested in maid Ref no: 1135
Please contact me