New Measures to Stem Increase in Money lending Activities Targeting Foreigners
New Measures to Stem Increase in Moneylending Activities Targeting Foreigners
Posted by atin on 03/10/2019
      
In July 2019, the Ministry of Law announced a set of measures to stem the increase in moneylending activities targeting foreigners. Here are the key changes that have taken effect :
• Borrowing capped at $500 for foreigners earning less than $10,000 a year. The maximum amount that an FDW (who earn less than $10,000 a year) can borrow in total from licensed moneylenders has now been reduced from $1,500 to $500. More details can be found @www.mlaw.gov.sg.
• FDWs can now apply for self-exclusion from borrowing from licensed moneylenders. Here's how you can explain the process to your FDW :
1. Self-exclusion is voluntary. Once your FDW has signed up, she would not be able to borrow from licensed moneylenders for a minimum of two years.
2. Applying for self-exclusion requires a Singpass ID. As a third party, you can help her apply for it using your Singpass ID at http://mlcb.com.sg/Borrrowers/ExclusionList.aspx.
3. Download the authorisation form for her to sign and declare that she understands the implications of self- exclusion.
4. You also can help your FDW apply for self-exclusion through employment agencies or NGOs such as Centre for Domestic Employees (CDE).
 
Do's and Don'ts of Managing Finances
Share tips on good financial habits with your FDW:
• Tap on these useful educational material to help your FDW manage her finances
• 6-step money management guide FDW money management video
An FDW MUST NOT borrow from unlicensed moneylenders:
• WARN YOUR FDW against loan offers from social media, phone calls or text messages, as these are from unlicensed moeylenders. If she is caoght borrowing from unlicensed money lenders, she will be barred from working in Singapore.
 
If your FDW is facing financial difficulties, encourage her to speak to you early. Alternatively, she can seek assistance from CDE @www.cde.org.sg. Hotline 1800 2255 233
Or any of the following volunteer work with indebted work:
• Adullam Life Counselling
• Arise2Care Community Services
• Asssociation of Muslim Professionals
• Blessed Grace Sosial Sevices
• One Hope Centre
Sources. Press releases from Ministry Of Law_15 july 2019.
The latest let's talk posted by admin:
---
SINGAPORE: Members of the public who wish to pluck or collect fruits - including those that have dropped - from trees located on state land, should approach NParks for permission, said Minister for Na...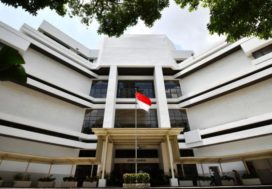 Shaffiq AlkhatibCourt Correspondent SINGAPORE - An employment agency posted insensitive advertisements onli...