Permission from Nparks needed to collect pluck fruits on state land
Permission from NParks needed to collect, pluck fruits on state land
==================================
SINGAPORE: Members of the public who wish to pluck or collect fruits – including those that have dropped – from trees located on state land, should approach NParks for permission, said Minister for National Development Lawrence Wong on Monday (Oct 7).
Mr Wong said this in a written response to a parliamentary question by Member of Parliament Darryl David who had asked who the fruits of trees located on public land belonged to.
Mr David also asked what the penalty was if a person either collected a fruit that had dropped from a tree grown on state land, or actively plucked it from the tree.
In his written reply, Mr Wong said that trees, including their fruit, which are located on state land belonged to the state.
"NParks manages most of the trees on state land," said Mr Wong. "Members of the public who wish to pluck fruit from trees, or collect fruit that has dropped from trees on state land should approach NParks for permission."
Mr Wong said that those who pluck or collect fruit in a public park without permission can be fined up to S$5,000 under the Parks and Trees Act.
Read more at https://www.channelnewsasia.com/news/singapore/permission-from-nparks-needed-to-collect-pluck-fruits-on-state-11980322
Sources of information : channelnewsasia.com/news
The latest let's talk posted by admin:
---
New Measures to Stem Increase in Moneylending Activities Targeting Foreigners ...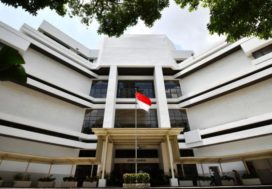 Shaffiq AlkhatibCourt Correspondent SINGAPORE - An employment agency posted insensitive advertisements onli...