Let't Talk
SINGAPORE: Members of the public who wish to pluck or collect fruits - including those that have dropped - from trees located on state land, should approach NParks for permission, said Minister for Na...
New Measures to Stem Increase in Moneylending Activities Targeting Foreigners ...
Maidcity – #1 Maid Agency in Singapore
Maidcity serves as the #1 top maid agency in Singapore, showcasing the most competent domestic maids and nannies to meet the needs of individuals and families in Singapore. Maidcity is a one-stop hub for both the recruitment and the employment of skilled nannies, boosted by our agency's embracement of efficient web technologies which make recruiting and finding the perfect maid for your home easier than ever before.
Superior Nanny Singapore Services
Established with the intention of making the recruitment and search for friendly, skilled maids a smooth process for workers and families, Maidcity has revolutionised Singapore's maid and nanny services industry.
By utilising the latest and most efficient in web technologies, Maidcity allows individuals and families to search for their perfect maid or nanny in Singapore with several helpful features to quicken the process. Interested employers can browse a number of details relevant to each employer's preferences in qualified maid services, including the differentiation of each maid based on:
Age
Country of origin
Religion
Language Capabilities
Marital Status
Education Level
In addition, our website search features reference photos and reference numbers for each worker. These allow employers to gain a personalised glance at the maid they may wish to employ and also allows employers to adequately find a worker that meets the needs of each individual household. The maids we showcase within our agency may also be identified within our search system based on need, whether as a temporary or urgent need worker for a household.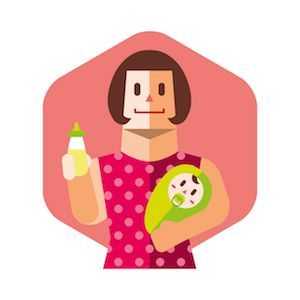 Maid in Singapore and Abroad
Showcasing efficient maids from several countries abroad as well as those originally based in Singapore, our employment agency allows equal opportunity for determined maids that have the drive to thrive as capable domestic workers in Singapore.
Domestic households in need of quality maid or nanny services can therefore browse our website's gallery of skilled maids to find an ideal worker from either abroad or a local Singapore location.
Suppliers, recruited from several countries of origin, are employed within our agency to ensure that all workers brought from countries abroad are sufficiently trained, with all necessary arrangements made, to make our recruitment of maids from abroad an efficient and legitimate process. Finding a skilled maid from abroad or within Singapore to meet the needs of your residence has never been so easy, nor so reliable with several established service providers partnered with our agency to fill in any gaps of the process.
Furthermore, as you search our web-based pool of workers, you may click on the photos of each showcased new maid to view additional information regarding each individual maid. This includes past experiences the worker may have performing maid or nanny services for households, the specific skills they possess as relevant to their work, a checklist overview of their medical history, and any additional details regarding their work experience and preferences for employment.